The Betting Gaming and Lotteries Commission (BGLC) is calling all owners and operators of gaming machines to renew their licenses by March 31.
"The Commission is encouraging operators to take advantage of the Remote Licensing facilities for renewal at Tax Administration Jamaica (TAJ) offices across the island between February 27 and March 14, 2023", said the Director of Licensing and Registrations, Maurice Thompson.
Scheduled dates for licensing are as follows:
Mandeville, Manchester: February 27 – 28, 2023; Montego Bay, St James, March 6 – 7, 2023; Savanna-la-Mar, Westmoreland March 13 – 14, 2023.
For the renewal process, licensees are required to pay levies to TAJ for each machine and each premises, as well as corresponding fees to the BGLC. The TAJ receipt must be presented at the time of payment of the BGLC fees.
"Licensees can pay the Commission fee using their debit or credit card and will no longer need to do so through the bank," said Thompson. BGLC payments can also be made at Bill Express locations island-wide or online at billexpressonline.com.
Executive Director at the BGLC Vitus Evans is imploring persons to make their payments on time. "If you are not licensed then you are an illegal operator, and we will have to take action, and your machines can be seized," he warned.
Operators of locally made machines will pay $5,000.00 per machine to the TAJ, and $5,000.00 for licensing and disc fees per gaming machine to the BGLC. Owners of premises which house machines are required to pay $2,500.00 per premises to the TAJ and $1,000 for each premises to the BGLC.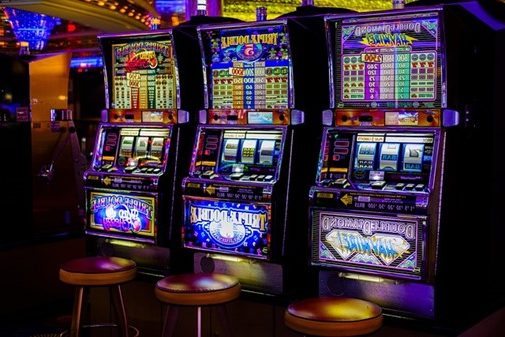 For further information please contact:
Miss Wendy Robertson
Manager, Corporate Affairs & Communication
Betting, Gaming & Lotteries Commission
78cef Hagley Park Rd, Kingston 10
(876) 630-1353; 224-2452
wendy.robertson@bglc.gov.jm